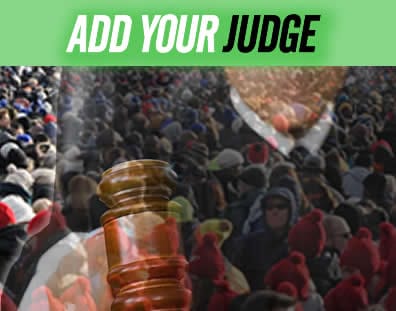 Please be as accurate in your spelling, details and use the correct County when available as our listings are by county and state. Remember judges middle names or initials are important as there may be more than one judge with the same name.
You can include URL (Hyper Links) to news stories, articles, state bar license page of the Judge or other info in the message details box.
Thank you and with the help of millions of victims we will have a chance at change against the thousands of BAR members who take advantage of Judge status, authority and Impunity.
We highly recommend you visit our other site within our community and list your abuse. Your judge info will automatically be added to our community pages in an effort to warn others.
Please visit chat.courtvictim.com and register (anonymous) or with your actual name so we can verify your actual court victim status.
For updates to this site Subscribe to our Newsletter
---
Comments or questions are welcome.
---
---